According to the American Institute of Stress, job stress is an epidemic whose prevalence has escalated over the past few decades. The consequences of job stress can be severe, and even fatal.
Numerous studies have shown a direct link between stress and increased rates of chronic illnesses, such as hypertension, cardiovascular disease and musculoskeletal disorders. Stress can also cause workplace injury and psychological disorders, such as burnout and depression.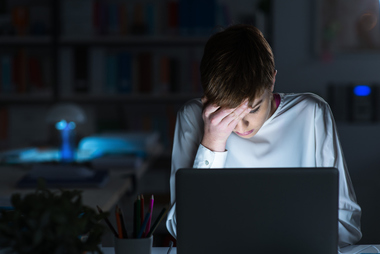 According to a 2019 report by Colonial Life, employers are aggregately losing billions weekly because of stressed employees. Damages arise from decreased productivity, absenteeism, health care spending and turnover.
You can avoid these losses by alleviating job stress. Below are three tips.
Tip No. 1: Know the causes and symptoms.
Studies show that job stress is often caused by:
Heavy workload.
Unrealistic manager expectations.
Strained relationships with co-workers.
Problems balancing work and personal responsibilities.
Lack of job security.
Low salaries.
Insufficient opportunities for advancement.
Warning signs of job stress include:
Loss of confidence.
Reduction in work quality.
Anger, frustration or irritability.
Social withdrawal.
Trouble concentrating.
Apathy or disengagement.
Trouble learning.
Using tobacco, alcohol or drugs to cope.
Tip No. 2: Champion open communication.
According to SHRM, "A high degree of work-related stress arises from the fact that employees find it difficult to communicate or speak about it."
Consequently, you must develop safe communication channels for employees to
report workplace stress. Let employees know that it's okay to speak with their managers
about the issues they are facing. Managers should be receptive to these talks. They should
also know how to handle employees who are reluctant to discuss being stressed at work.
Tip No. 3: Aim to snuff out the root causes.
This requires knowing the source and symptoms of the stress (Tip No. 1) and engaging in
open communication with the employee (Tip No. 2) to arrive at solutions. Often, these
solutions are probably within your grasp. As noted by SHRM, the main reasons employees
give for being stressed are related to workplace conditions that employers might be able to
improve.
Here are some possible solutions:
Ensure employees have the resources they need to do their work.
Keep workloads and deadlines realistic.
Offer flexible work arrangements.
Adopt a wellness program that includes stress management.
Support employees' need to take a vacation.
Make sure employees take their rest and meal breaks.
Offer competitive wages and benefits.
Train employees on how to effectively manage their time and prioritize their workload.
Remain vigilant about spotting and managing employee stress.
Ultimately, the goal is to pursue measures that are likely to promote a happier, healthier and more productive workforce.